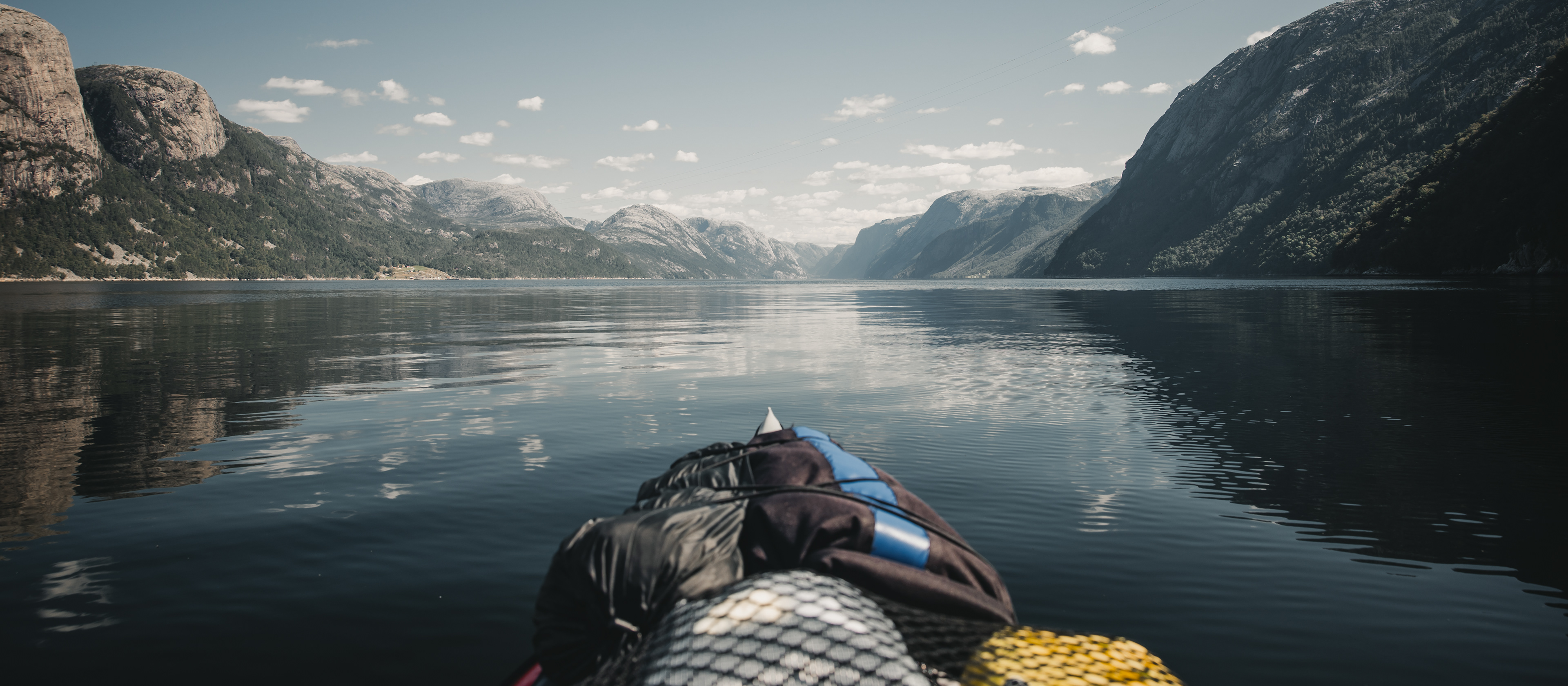 Our current project is about climate-conscious travel and sustainable adventure. It is possible to have experiences like this without getting on a plane.

Going on a kayak adventure by getting on a train seemed like a contradiction in terms, but in the summer of 2020 a lot of planning and unpredictable changes turned into an unforgettable journey. We were drawn to the north, in one of the most breathtaking areas in Europe.
In a journey through landscapes that, despite their similarities, could not have been more different: from bay to bay, from island to island, from fjord to fjord, a variety of eye candy was revealed, in places so numerous that we were caught in amazement.
Wind, rain, waves and sun were our constant companions from Bergen to Lysebotn (Norway): from the smallest breeze to awe-inspiring gusts. From scattered drops to seemingly endless effusions. From rejoicing swings to a nutshell at sea.
We were given the honor of getting close to animals that brought us out of our concept in such a way that mostly afterwards, surprise turned into fascination. Whales, dolphins, seals and eagles became familiar and accompanied us down south.
In addition to many impressions of absolute overwhelm, an adventure could hardly be named as such without demanding situations. In these moments we were welcomed with open arms and supported as much as possible. Encounters turned into friendships and
every dilemma is our best story now.

After almost a month of paddling, we are richer in countless experiences, photos and video recordings. We want to relive this with you and take you into a world far away from everyday life. To places whose soundtrack is the screeching of seagulls and where the roaring sea reminds you of how far you are away from home.